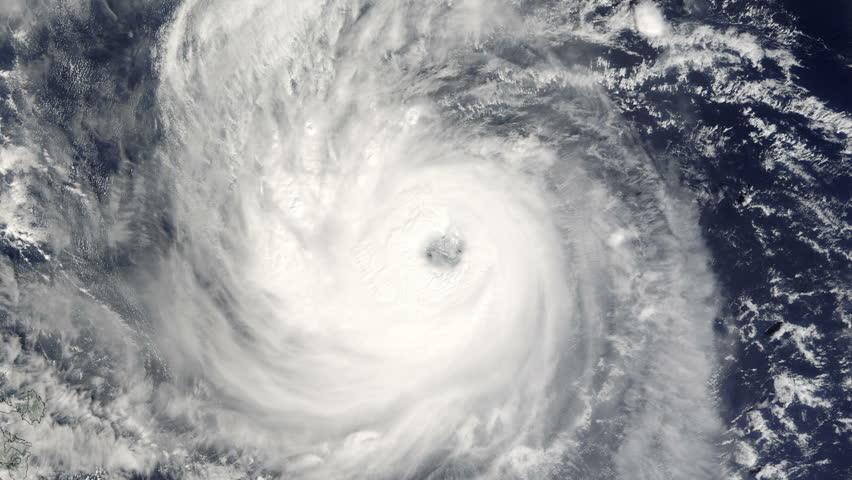 The real James Bond was an advocate for the environment in the West Indies and the Bahamas and did some amazing research on Grand Bahama and the Abacos; that's why I plan to donate all proceeds from my talks about "The Real James Bond" to The Nature Conservancy's Caribbean Initiative.
At present, the far greater need is hurricane relief efforts in the Bahamas. A list of places to donate to relief efforts is at the end of this post.
TNC's Bahamas Program Director Shenique Albury-Smith writes:
Dear Colleagues,
As you know Hurricane Dorian affected the Northern Bahamas, in particular, the islands of Abaco, Grand Bahama and adjacent cays, over the last week. 
Dorian was a strong category 5 hurricane when it made landfall on Abaco with sustained winds at 185 mph and gusts well in excess of 200 mph.  One of the strongest hurricanes to ever hit The Bahamas. 
From Abaco, Dorian moved to Grand Bahama and, much to our disbelief, decreased in speed until it was stationary over the island, staying for approximately 40 hours.  While over Grand Bahama, Dorian's impact was catastrophic with storm surge up to 25 ft and extensive and widespread flooding.
TNC's work in The Bahamas focuses on the priorities of Ocean Protection, Sustainable Fisheries and Restore and Conserve Coral Reefs.  We have active projects for Ocean Protection and Sustainable Fisheries on Abaco and Grand Bahama. The Bahamas program has worked for many years on the expansion and effective management of the national protected area system of The Bahamas. Nine protected areas are found on the affected islands. Additionally, both Abaco and Grand Bahama have several fishing communities we worked with to attain the Marne Stewardship Council (MSC) certification of our national Spiny Lobster Fishery and ones we are working with on a pilot of an electronic data collection smartphone app.
Because of the level of destruction, planned work for both islands is suspended until further notice.  The primary concern at the moment is search, rescue, recovery and relief efforts.  All initial assessments will be humanitarian in nature.    This can take several weeks.  Only after basic human needs have been addressed will resources then be shifted to broader conservation concerns.
The priority for TNC is to determine how we can best support our partners and other stakeholders like fishers to rebuild in the most sustainable way possible. We believe our support will be needed in removing debris from parks and assisting in repairs and replacement of lost infrastructure such as buildings, signage, buoys and boardwalks.  There is also a need to conduct ecological assessments on mangroves and reefs to determine the impact of the hurricane on these natural systems.
For fishers, support may be needed to replace lost fishing gear and boats and for boats that were not lost to make them operational again.  We can't speak to additional needs until further assessments have been conducted and until we have discussions with relevant stakeholders.
There have been many requests for information on how colleagues and donors from around TNC can help.   In the short term, support can be given via the organizations below that are bringing immediate relief to the residents of Abaco and Grand Bahama.
For the medium to longer term, TNC needs to have discussions with partners and others to determine the best way we can support.
1).  Bahamas Ministry of Tourism
https://www.bahamas.com/relief
2). Bahamas Red Cross Amazon Wish List
 https://www.amazon.com/hz/wishlist/ls/1MTQNAFAVTXQM?ref_=wl_share

Add to your cart and follow the directions to shipping options. Choose:
Hurricane Dorian Relief / Bahamas Red Cross' Gift Registry Address

This will be shipped to the hanger in Ft. Lauderdale. If you would like to ship any items direct, the address is:

Bahamas Red Cross / Dorian Relief
1811 NW 51st. St.
Hanger 42 D
Ft. Lauderdale, FL 33309
3). HeadKnowles 
4). Bahamas Conference of Seventh Day Adventist (SDA)
https://www.southbahamasconference.org/hurricanedorian.php
5). Bahamas National Emergency Management Agency (NEMA)
6). Rotary
Wiring instructions for the Rotary Disaster Relief Fund in Nassau Bahamas
Bank of America N.A., Miami branch
Nationsbank Tower,100 S.E. 2nd Street, Miami Florida, 33131
Miami, A/C 1901009680
ABA No. 026009593
FOR CREDIT TO COMMONWEALTH BANK, LTD
S.W.I.F.T. CODE: COMWBSNS
FOR FURTHER CREDIT TO: ROTARY DISASTER RELIEF FUND
A/C 1004195
13 Ridgeway Drive, Nassau Bahamas
P.O. Box EE 15627, Nassau, Bahamas
OR
Bank of America N.A., New York Branch
New York, NY
A/C No. 6550619464
ABA No. 026009593
FOR CREDIT TO COMMONWEALTH BANK, LTD
S.W.I.F.T. CODE: COMWBSNS
FOR FURTHER CREDIT TO: ROTARY DISASTER RELIEF FUND
A/C 1004195
13 Ridgeway Drive, Nassau Bahamas
P.O. Box EE 15627, Nassau, Bahamas
OR in GB Pound Sterling
Bank of America N.A., London Branch
5 Canada Square
London E14 5AQ, United Kingdom
A/C No. 600865920011
IBAN – GB70 BOFA 1650 5065 9200 11
S.W.I.F.T. CODE: BOFAGB22
FOR CREDIT TO COMMONWEALTH BANK, LTD
S.W.I.F.T. CODE: COMWBSNS
FOR FURTHER CREDIT TO: ROTARY DISASTER RELIEF FUND
A/C 1004195
13 Ridgeway Drive, Nassau Bahamas
P.O. Box EE 15627, Nassau, Bahamas
7). Roman Catholic Archdiocese of Nassau Foundation Inc
c/o 110 Merrick Way #3B
Coral Cables, FL 33124